What People Are Saying...
"Mike increased our profits 1,400% in 4 months"
Our advertising profits were low at about $6k for the quarter. Then we worked with Mike and his team and in the four months after that, we generated $85,000 profits.
"Mike helped us become more successful than we thought possible"
Mike made a big impact for our company. We'd recommend him to anyone looking to advertise on social media.
"Mike had a profound effect on our performance and sales."
Mike had a very clear and simple way of explaining improvements to our web sites which, after being implemented, had a profound effect on our performance and sales.
"Mike helps you get real wins!"
Mike's talent in marketing strategy is prolific. I highly recommend Mike where you want high-power talent to help you drive your goals to real wins!
"Mike doubled my profits"
It's very rare that you get to say 'I doubled my profits!' but that's exactly what a 30 minute chat with Mike did for my business, I can't speak highly enough of his sage insights.
"Mike halved our costs and increased our profits 43%"
Mike Auton is the only marketer I've met who is data driven, intuitive, creative and highly effective. I'd recommend him to anyone who wants to grow their business through paid advertising.
About Mike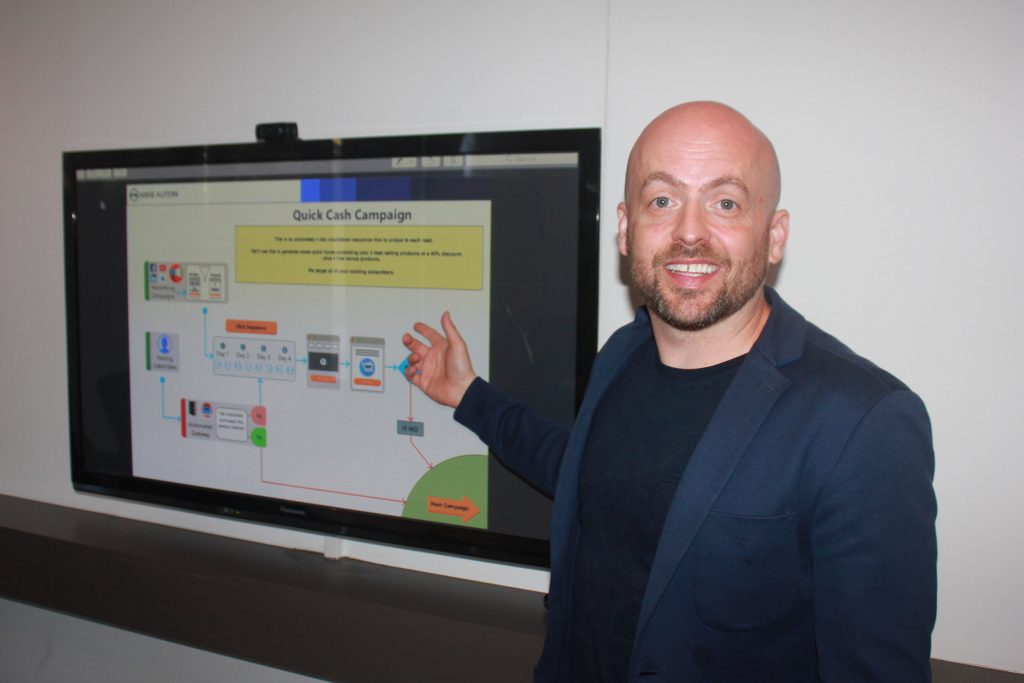 Since 'retiring' from his job as a high school teacher in 2009, Mike has become a successful marketer, generating tens of millions in sales for his partners.
When working with any new business, Mike's first step is to implement 'simple' changes that increase profits.
Thanks to Mike's understanding of what really 'moves the needle', he finds that addressing the most basic elements of any business's marketing and messaging tends to yeild the best initial results.
The next steps depend entirely on the each business's unique needs.
But most of Mike's projects benefit from a systematic approach to advertising more profitably Mike calls Scientific Impulse Mapping.
This logical approach has led to him helping a wide range of businesses increase their profits up to 1400% in just 4 months.
If you'd like to see if you and Mike are a good fit, you can click here to set up a quick call with Mike.
Ready to scale your business?